Soft-Cooked Summer Squash with Onion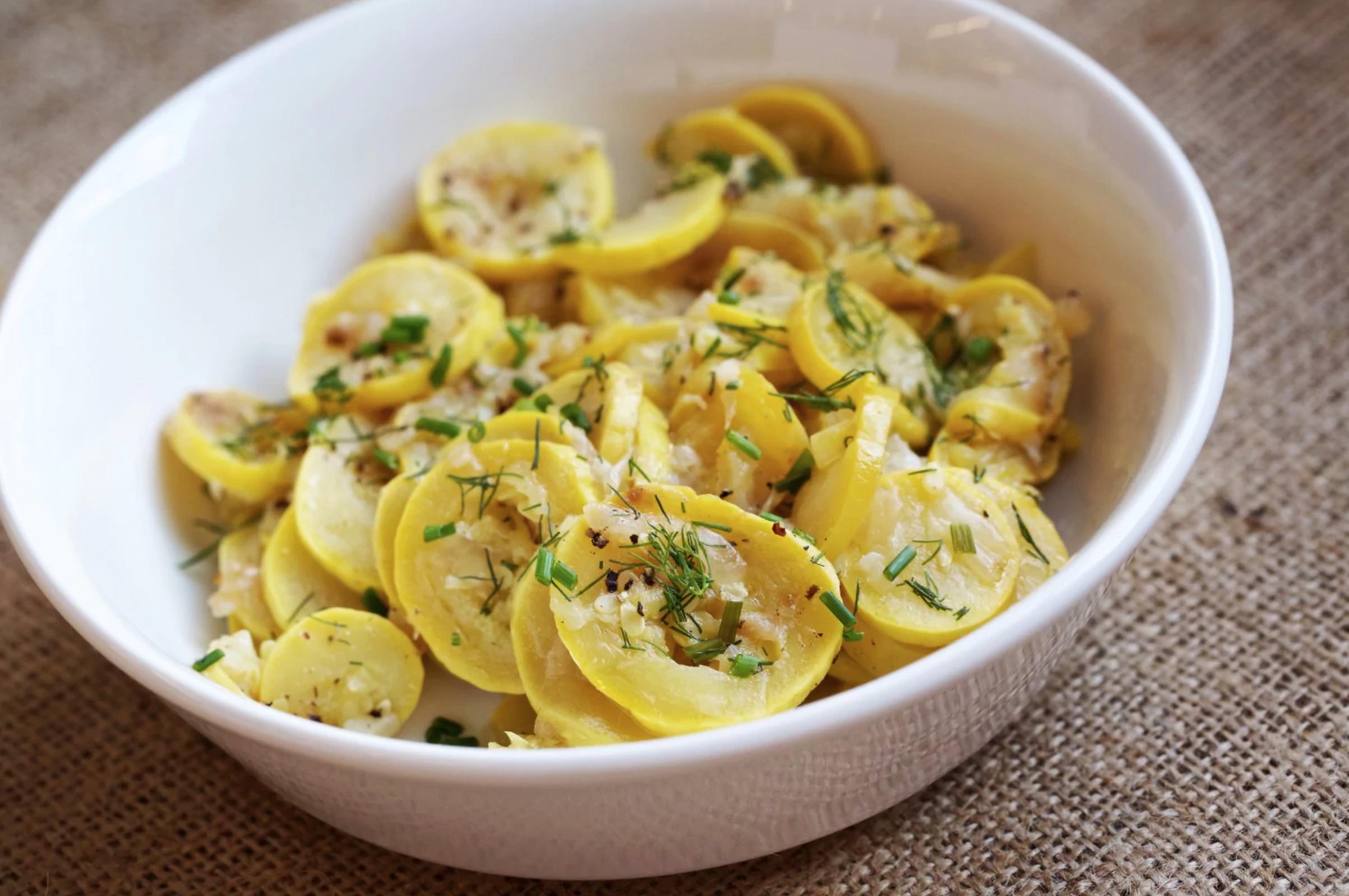 From the Washington Post, here's a delicious summer squash and onion dish. The variety to use here is the pale yellow crookneck squash, but yellow zucchini (or a mix of green and yellow zucchini) will also be fine. Small to medium-size squash work best.  Because they typically contain less water and fewer seeds, they will contribute more flavor and texture to the dish. Serves 4.

Ingredients:
2 Tablespoons extra-virgin olive oil
1 medium yellow onion, finely diced
2 cloves garlic, crushed and minced
1½ pounds yellow summer squash, or a mix of yellow and green zucchini, thinly sliced into ⅛-inch rounds
½ teaspoon sea salt, plus an optional ¼ teaspoon sea salt
¼ teaspoon freshly ground black pepper
Chopped fresh chives or dill, for garnish
Procedure:
Heat the oil in a medium saute pan or Dutch oven over medium heat.  Once the oil shimmers, stir in the onion; cook for 8 to 10 minutes or until the onion pieces are translucent and just browned on the edges.  Stir in the garlic; cook for 1 to 2 minutes more.
Add the squash and season with ½ teaspoon of the salt, stirring gently to coat.  Reduce the heat to medium-low.  Cover and cook for 45 minutes to an hour, occasionally turning the squash with a flexible spatula to baste it with the pan juices. It should be thoroughly tender and just beginning to collapse.
Season with the pepper and the additional salt as needed; turn the mixture over.
Serve warm, garnished with chives or dill, if using.