Squash-Spiked Mashed Potatoes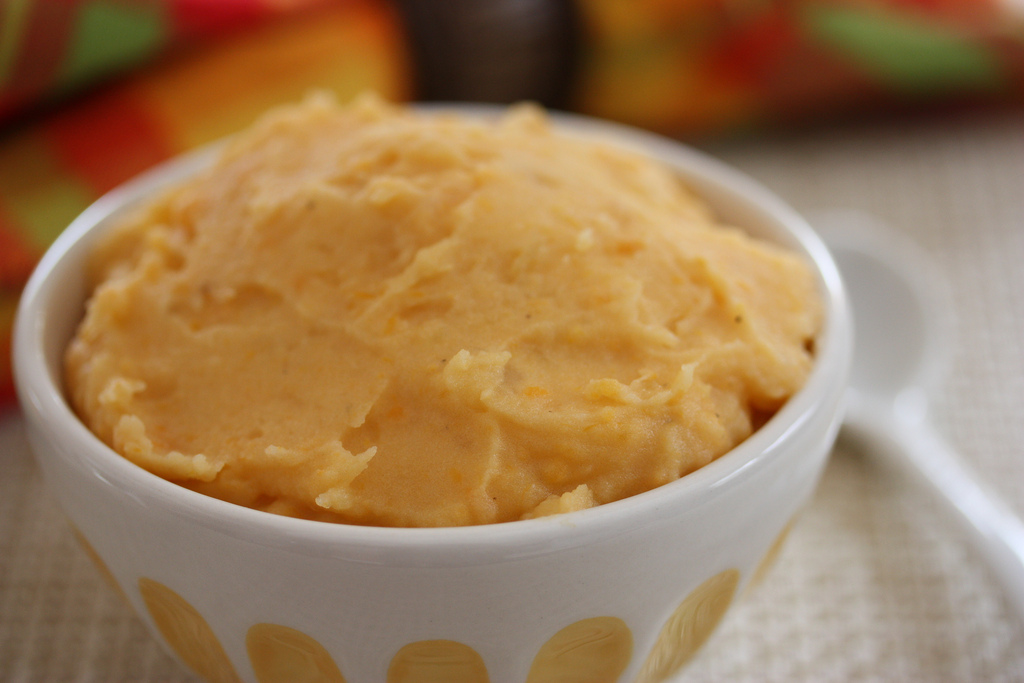 While this recipe, from the magazine Whole Living, calls for Yukon potatoes, any potato will work.  As presented, the recipe serves 6.

Ingredients:
2 pounds Yukon gold potatoes, peeled and chopped
1 small butternut squash (2 lb) peeled, seeded and chopped
1 bay leaf
5-7 sprigs fresh thyme
Coarse salt and fresh ground pepper
2 Tablespoons unsalted butter
Freshly grated nutmeg, to taste
Procedure:
In a large pot, cover potatoes, squash and herbs with water.  Season generously with salt.
Bring to a boil, then reduce heat and simmer until tender, about 8 minutes.
Reserve ½ cup cooking liquid, then drain and discard herbs.
Return vegetables to pot and mash with butter until smooth.  Add cooking liquid to adjust consistency.
Adjust seasoning, top with nutmeg, and serve.