Sleepy Lettuce Soup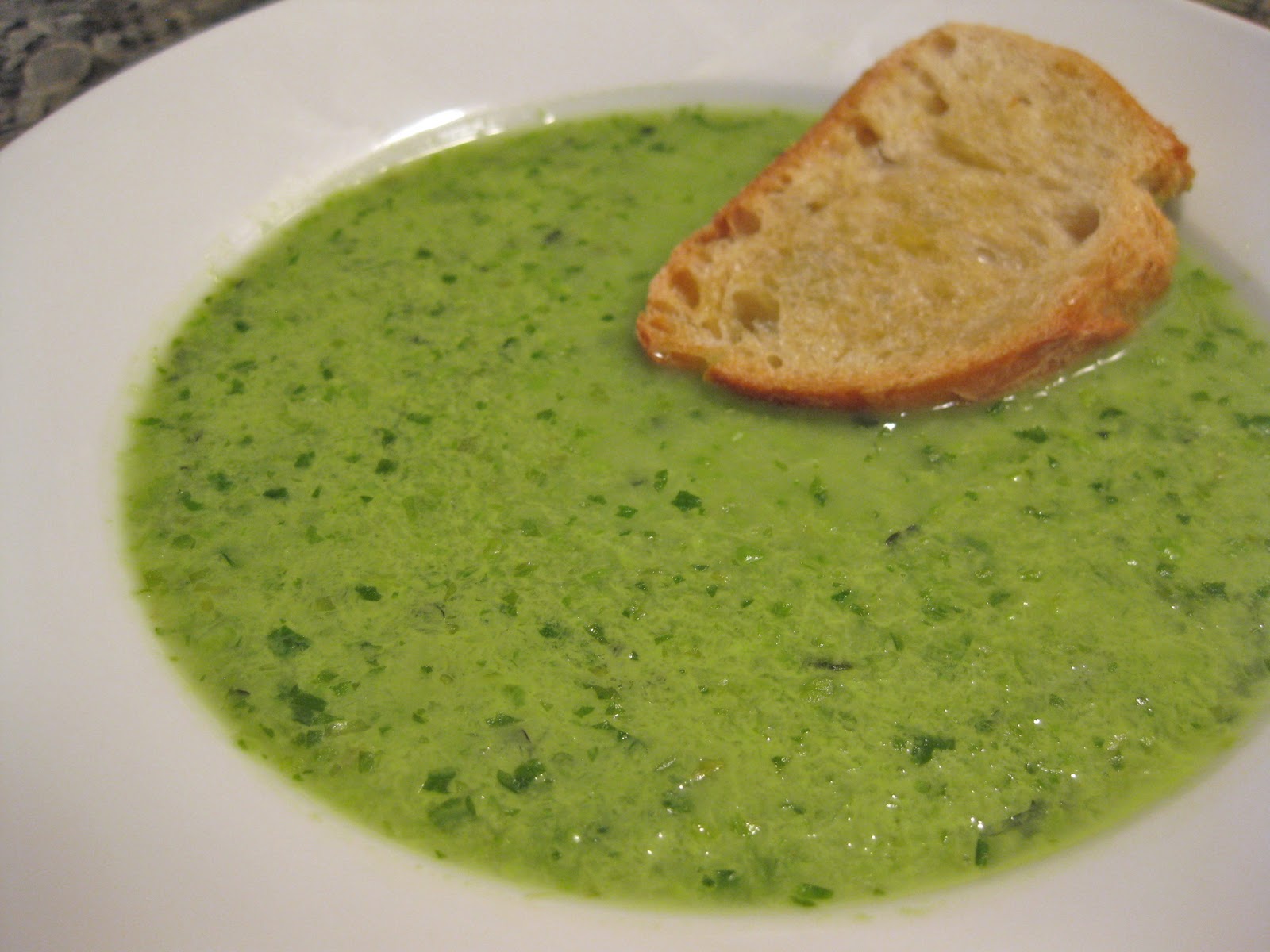 Had enough salad for the season?  You can add your lettuce to a soup.  This recipe is from the book You Are What You Eat by Dr. Gillian McKeith. Serves 4 generously.
Ingredients:
1 Tbsp olive oil
1 large onion, chopped
1 garlic clove, crushed
1 lb potatoes, peeled and cut into 1″ cubes
2 tsp vegetable bouillon powder
8 Tbsp millet or quinoa
1 large romaine lettuce, roughly shredded
4 Tbsp chopped fresh chervil or parsley
Procedure:
Heat the oil with a little water in a large saucepan. Add the onion and garlic and cook for 3-4 minutes, stirring occasionally.
Add the potatoes and cook for 2 more minutes.  Add 4 cups water, together with bouillon powder and millet or quinoa. Bring to boil, then lower the heat and simmer for 15 minutes, or until the vegetables are tender when pierced with a knife.
Add the lettuce and cook for 2-3 minutes or until just wilted.
Allow to cool before blending in a food processor or with a hand-held blender until smooth along with 2 Tbsp of the fresh chervil or parsley. Return to the pan to reheat, adding a little water if necessary.
Divide between warmed soup bowls and serve garnished with remaining fresh chervil or parsley.