Autumn Vegetable Gratin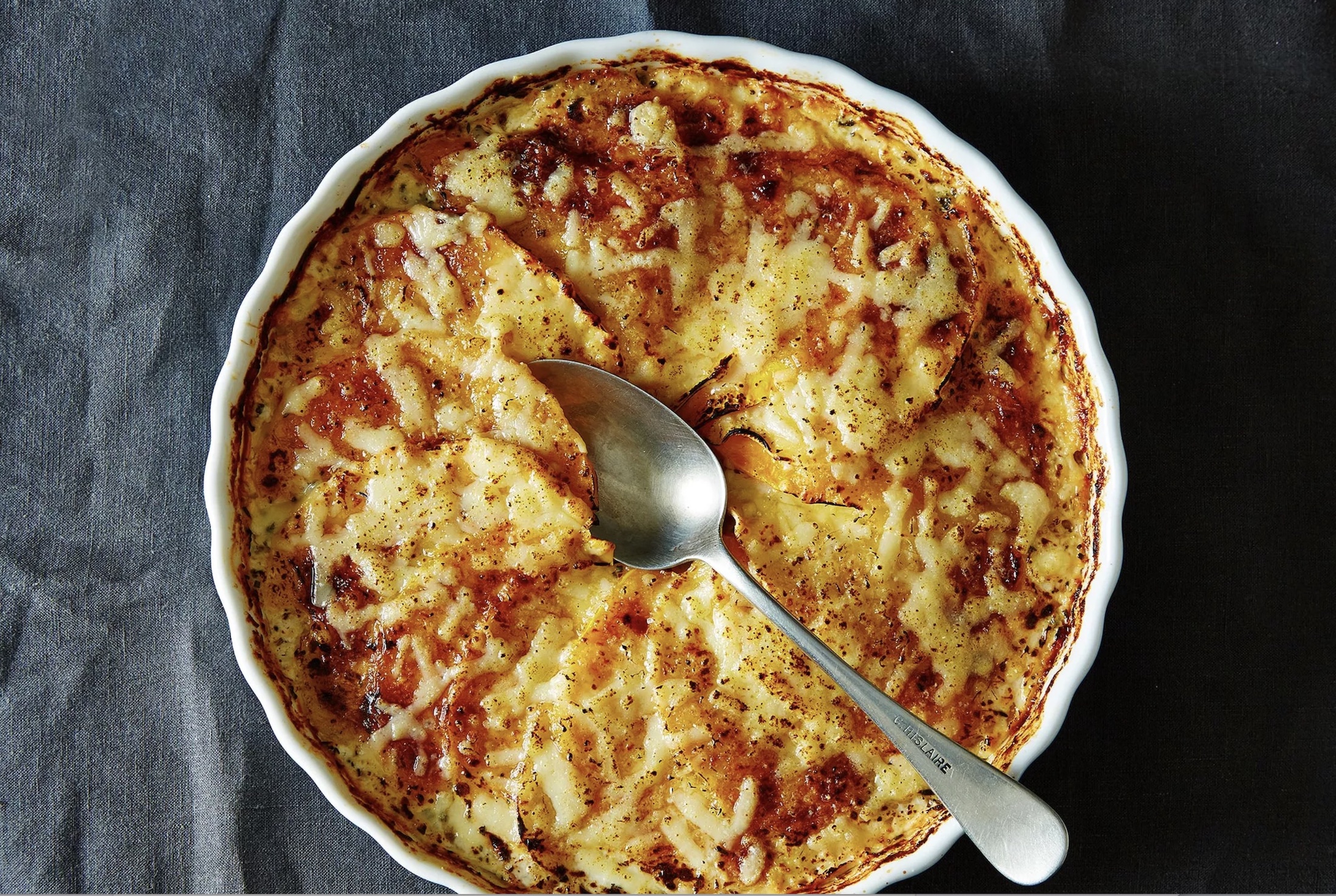 From the cookbook "Simply Organic". If you have a mandoline to slice the vegetables thinly, all the better. You can also substitute broth instead of milk. It tastes better if made one day ahead.
Ingredients
¼ cup all-purpose flour
¼ cup brown sugar
1 cup shredded Cheddar cheese (about 4 oz)
1 teaspoon salt
½ teaspoon freshly ground black pepper
1½ pounds winter squash, such as butternut, buttercup, or acorn, peeled and thinly sliced
1 onion, thinly sliced
2 golden flesh potatoes, such as Yukon gold, peeled and thinly sliced
1 fennel bulb, peeled and thinly sliced
2-3 cups milk, as needed
½ cup grated Parmesan cheese (about 2 oz)
Procedure:
Preheat oven to 400°F. Oil 2 quart baking dish.
In a small bowl, combine the flour, brown sugar, Cheddar, salt and pepper. Set aside.
Layer ⅓ squash, onion, potatoes, and fennel in the baking dish. Dust with ⅓ flour mixture. Repeat the layers 2 more times. Pour enough of the milk over all to cover the potatoes and come ⅔ of the way up the sides of the baking dish. Press down slightly to moisten all the ingredients, and sprinkle with the Parmesan.
Bake for 1½ hours or until the vegetables are very tender and the gratin is golden brown. If the top browns too quickly, cover loosely with foil. Let stand for 15 minutes before serving.